To serve your creations
---
Recordings and mixing
Voices sound recordings
Musical creations, sound design
Post-production sound for image, sound effects
---
Les Joyeux de la Couronne : their video at bobito studio.
Welcome to Bobito Studio !
Recording studio in Paris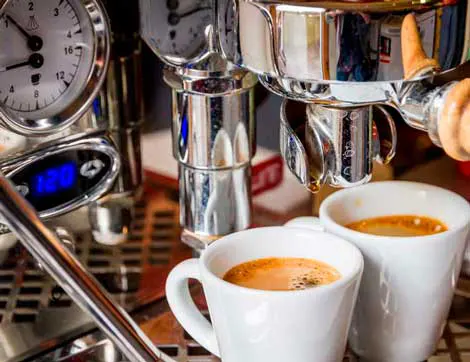 A warm
atmosphere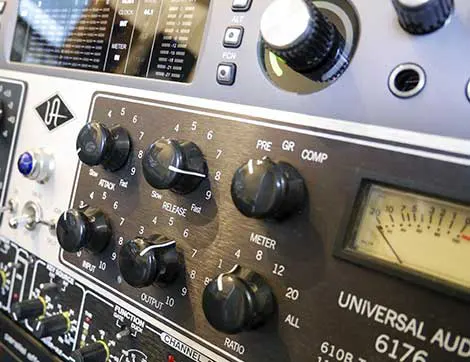 Professional equipment
modern & vintage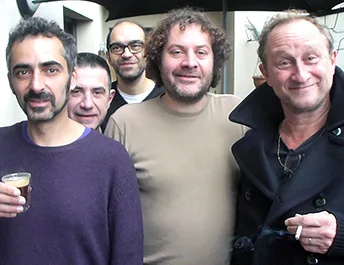 A climate of trust
& friendliness
Located in Paris
in the 19th arrondissement
since 2007
---
The Bobito studio recording studio is located in Paris in the 19th arrondissement.
Our experience will allow you to carry out all your voice, musical and audiovisual productions, all your sound projects, at an advantageous price, in a warm setting.
Voiceover, recording of instruments track by track, vocals, post-production, sound design, musical creation, mixing... : the Bobito studio takes care of all the stages, from recording to finalizing your project.
The equipment is continuously updated. The studio has many devices and instruments, modern and vintage.
It consists of an acoustic cabin and a mixing space treated with biological audiophile materials, respecting the environment and the health of its users : hemp, Homatherm, Fermacell, cork, latex, cotton. There is no glass wool used for soundproofing, which does not affect acoustic "performance".
Convinced that the working atmosphere has a considerable importance on the result of a recording, we try to create a climate of trust and conviviality during the different sessions.
During your breaks, you can get some fresh air and relax on the quiet terrace, furnished with a view of a small garden.
Discover all the services of the recording studio on our website.
Do not hesitate to contact us for any additional information or a quote.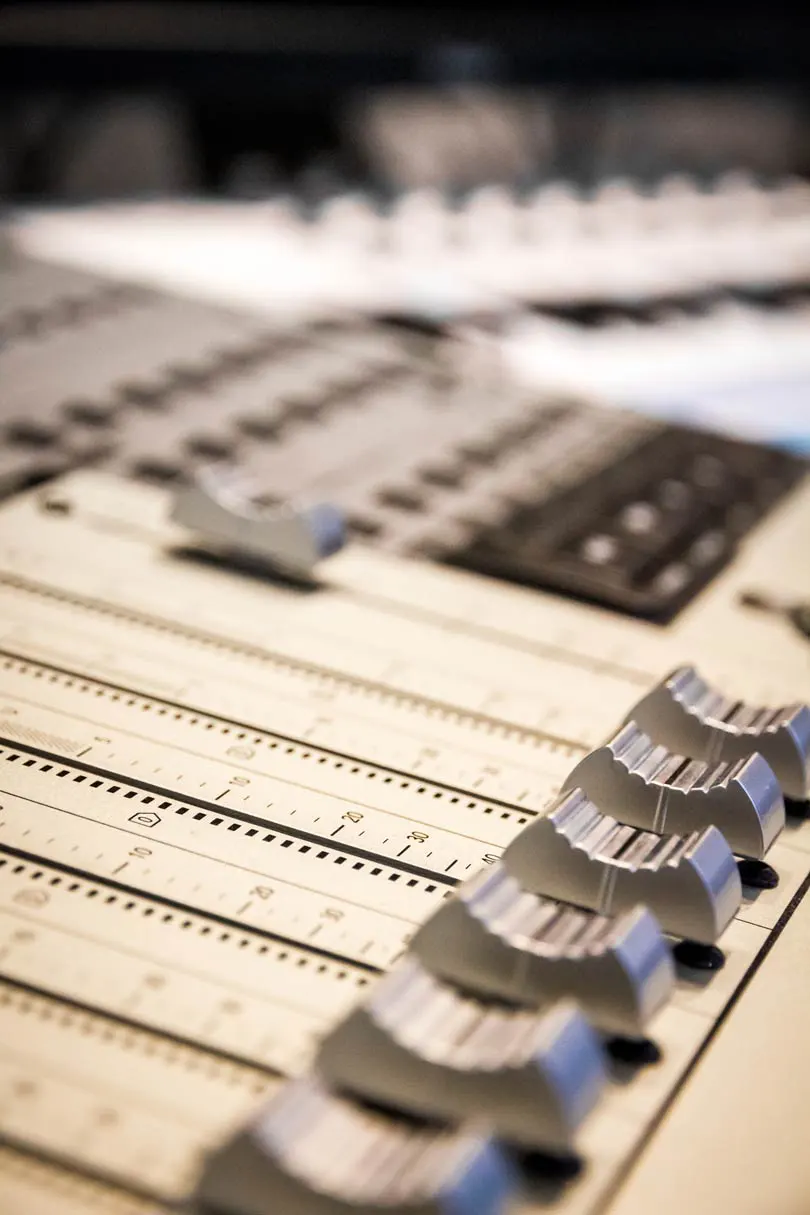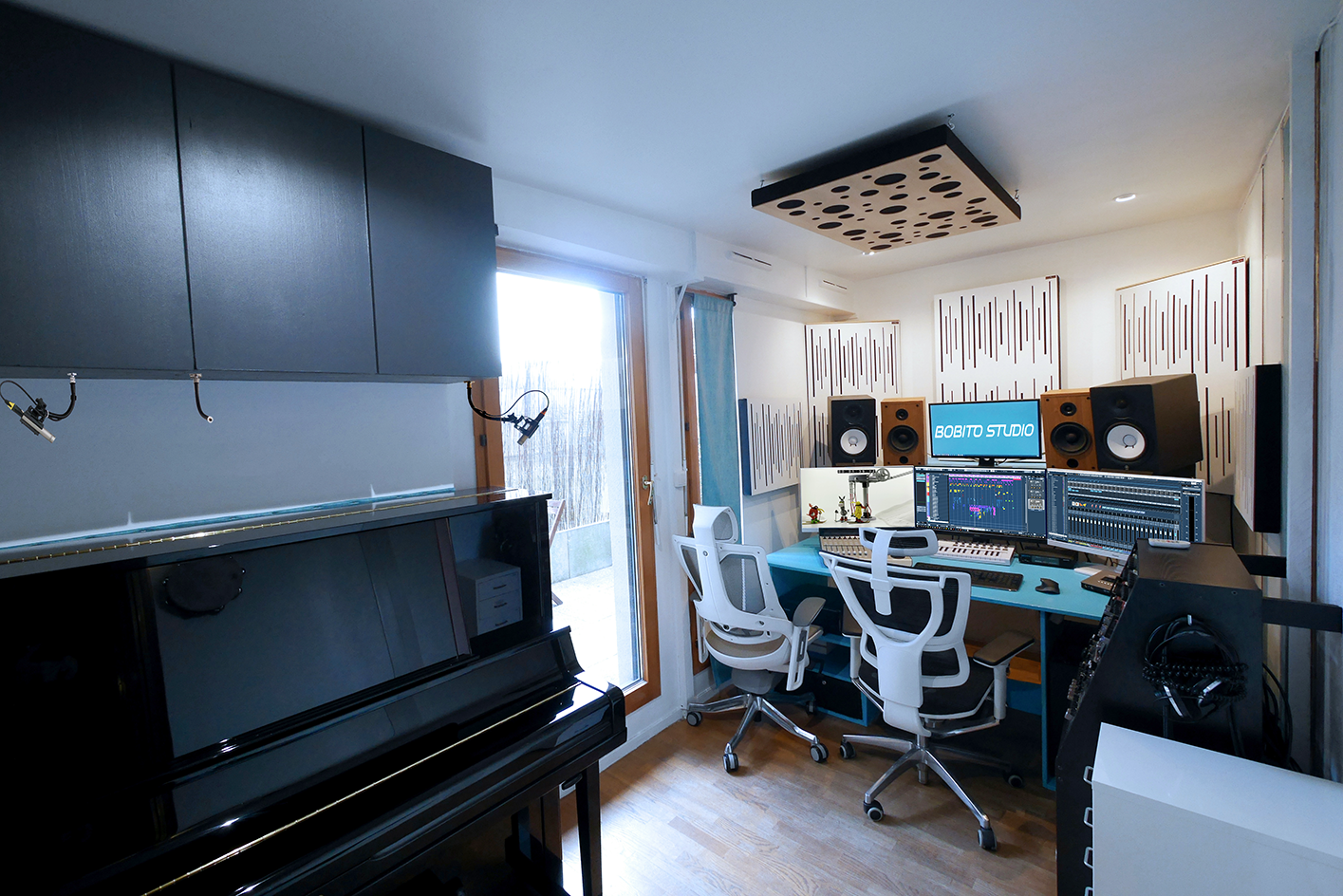 ---
Recording - Voice and instrument mixing
Musical creation - Sound design - Sound post-production
Voice recording in all languages ​for dubbing, voiceovers, podcasts, for French and international voice casting, for E-learning projects…
Acoustic or amplified instrument sound recordings
Mixing / editing
Arrangements
Getting in touch with professional musicians for your productions
Compositions, musical creation, sound design, sound effects, sound illustrations :

Production of music and soundtracks (including sound effects) for your animations, cartoons, theatre, television, cinema, audio books, events, advertising, fashion…
We can also create a sound universe for your short films or institutional films, multimedia applications, conventions and shows…
Sound design for your websites (complete musical theme, comments, voiceover)
Phone messages on hold, ringtones, answering machines, interactive voice servers

Sound post-production (sound to image mixing)
Audiobooks
Sound system for concerts, weddings up to 200 seats
Possibility to send you a sound engineer on your concert
Gifts: recordings of songs for birthdays, weddings…
Audio streaming
Mastering
---
PRICES
Recording / Mixing / Mastering
---
---
---
Evening sessions after 8 p.m.
---
Original compositions, arrangements & more
Contact us for a more precise study.
---
Rental price for all guitars/bass guitars
For maintenance, regular adjustments, changing the strings of our various instruments.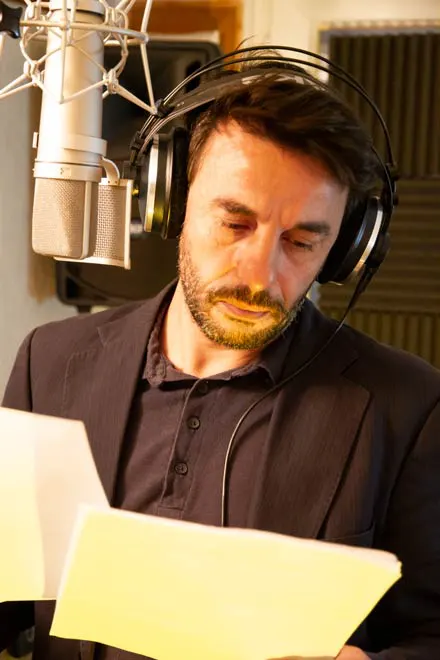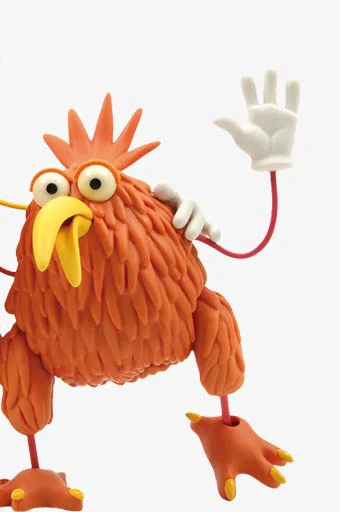 They trusted us
---
And many other projects for musicians, groups, theater, television, cinema, advertising…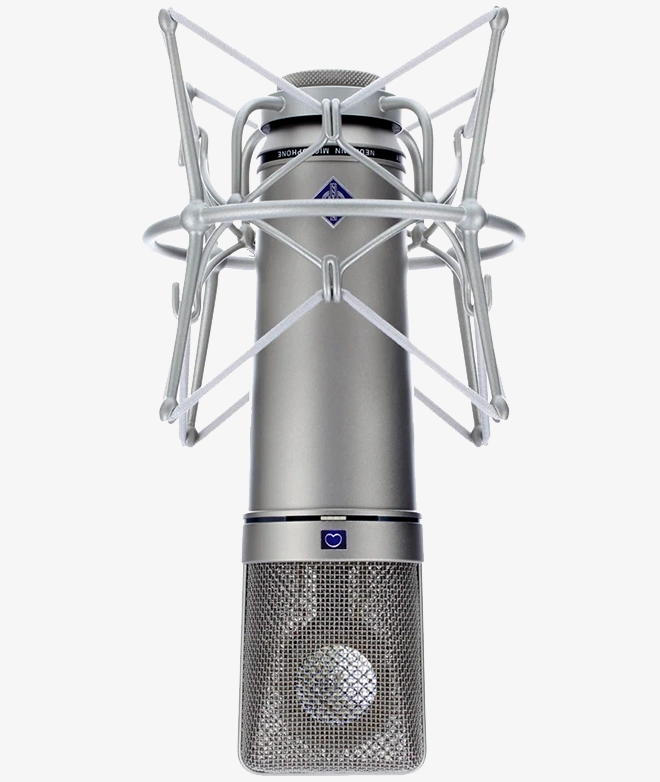 Audio equipment & instruments
Acoustic treatments of the mixing space
Inclined ceiling (to avoid a parallel surface between the floor and the ceiling), Numerous acoustic panels (Basstraps, absorbers, diffusers).
Acoustic treatments of the sound recording booth
Removable acoustic treatments, consisting of wool panels mounted on wooden supports and stuffed with hemp (much better than glass wool for your lungs). They make it possible to modify the acoustics of the large cabin in order to optimize the various sound recordings.
---
---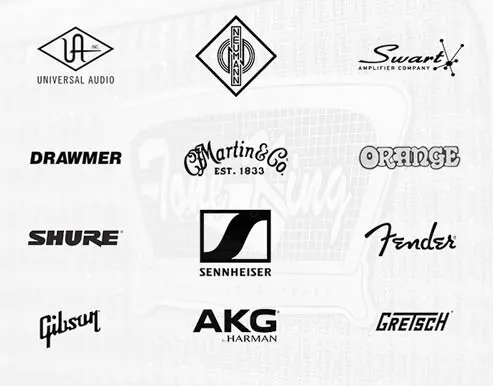 ---
Thunderbolt 3 Audio Interfaces : Universal Audio apollo X8, Universal Audio apollo X4, DSP Universal audio Uad 2 satellite which take advantage of the renowned
Universal Audio Plug-ins.
DAW Controller : Mackie Control Universal Pro.

Studio Monitors : Yamaha Hs80M and monitors made at the Maison du Haut Parleur.

Headphones : Beyerdynamic DT 770 Pro (X2) AKG K271 studio (X2), AKG K240 studio (X2), Yamaha HPH200P, headphone amp Alto Hpa4.

Microphones :
Statiques : Neumann U87 Ai, 2 paired Neumann KM184, AKG C414 BXLII, AKG C451B, 2 paired Oktava MK-012-01, Oktava MK 319, Sontronics DM-1S
Dynamiques : Sennheiser MD441U, Sennheiser MD421 ll, Electrovoice RE20, Shure Bêta 57A (X2), sennheiser e906 (X2), Shure Bêta 52A, Shure Sm57 (X4), sE Electronics V7
Ruban : Swart R-2

Preamps / Compressors : Universal Audio 6176, TFpro P2, Joemeek TwinQ

Effects / Gate : Reverb Lexicon MX400, Ensoniq DP/4, Gate Drawmer DS501
---
Tube Amps
Guitar amps : Rare Orange 125 Reverb Twin "Hustler" (1976), the fabulous Tone King Meteor series 2 & Tone King Continental (1990).

Bass Amp : Trace Elliot GP12 SMX.
---
Computer
PC Core I9 10900K, 64 GB of ram, 14 TB SSD, Windows 11 pro.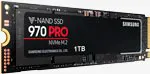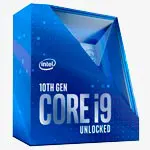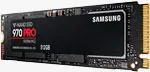 ---
Sequencing Software
Steinberg Cubase Pro 12

---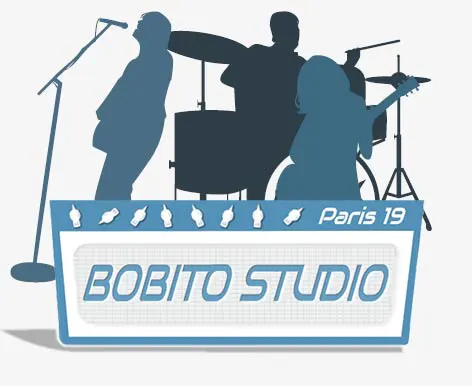 ---
New Yamaha Yus5 TA2 piano ! The Yamaha YUS5 Transacoustic TA2 is the culmination of the YUS series. It has exceptional characteristics : very neat aesthetics with a very large and very functional music rest, tonal pedal, remarkable sound quality, Ivorite keys and exemplary register balance. The Yamaha YUS5 Transacoustic TA2 is clearly aimed at professionals.

Electric guitars : Gibson ES335 (1981), Gibson Lespaul Custom limited colors (1990), Gretsch 7611 Rocjet (1976), Fender Stratocaster US deluxe, Fender american ultra Jazzmaster, Guild S300AD (1978).

Acoustic guitars : Martin D35 ambertone, Takamine TAN46C, Taylor mini, Gracia (classical electro-acoustic).

Pedal steel guitar : WBS.

Bass guitars : Guild B301 (1976), Fender Precision US

Drum : DW PDP LX

Other instruments : Banjo Deering, Ukulele Kanilea K1-Tenor.
---
Guitar Effects Pedals & UAD Plug-ins
Guitar Effects Pedals
Alim. Truetone 1 spot CS12
Anasounds Savage (Overdrive)
Jam Red Muck (Fuzz)
Swart Atomic Boost
Keeley Compressor plus
Boss RE20 Space Echo
Expression volume pedal
Lehle Dual sgos
Supa-trem2
MXR 108 Ten Bands (Eq)
TC electronic Ditto X2 Looper
Polytune 3 (X2)
Universal audio plug-ins from the Bobito studio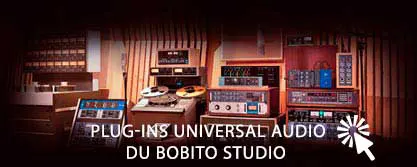 Antares Auto-Tune Realtime & Advanced
AKG BX 20
Ampeg SVTVR Classic, SVT-VR, ATR-102
API 2500, 550A, 560, Preamp, Vision Channel Strip
Avalon VT-737sp
Brigade Chorus
bx_tuner, bx_digital V2, bx_digital V3
Capitol Chambers Reverb
Century Tube Channel Strip
CS-1
Empirical Labs Distressor
Fairchild 660, 670
Fender 55 Tweed Deluxe
Galaxy Tape Echo
Helios Type 69 Preamp and EQ
Lexicon 224, 480L Digital Reverb and Effects
Manley Massive Passive, Variable Mu, VOXBOX Channel Strip
Marshall Plexi Classic
Moog Multimode Filter, Filter SE, Filter XL
Neve 1073, 1084, 2254 E, 33609 C, 33609 SE
Ocean Way Studios
Oxford Inflator
Oxide Tape
Precision Channel Strip, De-Esser, Delay Mod, Enhancer Hz, Limiter, Reflexion Engine
Pultec EQP-1A, HLF-3C, MEQ-5, Pultec-Pro Legacy
Pure Plate Reverb
Raw
RealVerb-Pro
Shadow Hills Mastering Compressor
Softube Bass Amp Room, Metal Amp Room, Vintage Amp Room
SSL E Preamp and Channel Strip
Teletronix LA-2A Leveler Collection, LA-3A
Tube-Tech CL 1B, CL 1B mk II Compressor
UA 1176, 175-B & 176 Limiter, 610-A & 610-B Tube Preamp and EQ
V76 Preamplifier
---